The firm has an extensive practice in the areas of copyright, patent and trademark laws. A full range of services is offered, including but not limited to the following:
• Search of registry records on trademarks and patents
• Preparation, registration and maintenance of domestic and foreign trademarks, patents and designs
• Copyright for audio-video, computer software, music, movies and publication
• Licensing of intellectual property rights
• Opposition, appeal or cancellation before the Intellectual Property Board, the Intellectual Property and International Trade Court and the Supreme Court of Thailand
• Trade marks, copyright and unfair competition litigation including injunctive relief and seizure of infringing goods
• Intellectual property right litigation
• Patent registrations in Thailand and abroad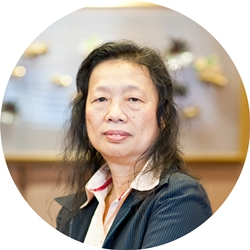 A Thai national, graduated from RamkhamhaengUniversity. Sunee received her LL.B. in 1982 and an LL.M. in International Legal Studies from Washington College of Law, The American University, Washington D.C. in 1998. With Surachet, Sunee also handles high profile litigation. In addition, her expertise is also in the handling of matters related to intellectual property, rehabilitation-debt restructuring and insolvency.
E-mail : sunee@kss.co.th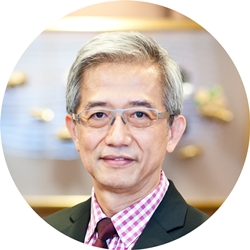 A Thai national, graduated from Thammasat University and gaining a Master of Law in International Legal Studies at Washington College of Law,The American University in Washington D.C. He received his LL.B. in 1984, a Graduate Diploma in Business Law from ThammasatUniversity in 1988, and LL.M. in 1991. Anuchai's area of expertise is prosecution of intellectual propertyin and outside of Thailand. He is in charge of and responsible for clients prosecution of intellectual property in and outside of Thailand. He works regularly with over 30 international firms for prosecution of these rights and is also familiar with environmental law. He has assisted numerous clients to establish their production lines in Thailand—in and outside industrial estates. Anuchai is also one of the few experts in Bangkok in the field of immigration and alien occupation law.
In addition, he is a Committee of the ICC Thailand Commercial Law and Practice Commission.
E-mail : anuchai@kss.co.th