Commercial Legal Matters
The firm offers a full range of services relating to domestic commercial law, with extensive legal expertise and a wide range of experience in drafting and advising upon commercial contracts of all kinds. The firm's lawyers have wide-ranging expertise in a variety of fields of practice, including but not limited to the following:
• Mergers and acquisitions
• Joint Ventures
• Inbound foreign investment
• Advising and assisting foreign multi-national clients to prepare and process applications for investment promotion under the Investment Promotion Act of Thailand and the Industrial Estate Authority of Thailand Act
• Documentation and negotiation for a variety of transactions, including investments, acquisitions, take-overs, joint ventures, agency agreements, distribution as well as licensing and franchising arrangements
• Other transactional and regulatory advice and assistance.
Contact Partners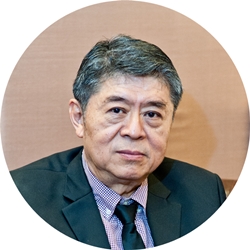 A Thai national, graduated from ThammasatUniversity. He received his LL.B. in 1980 and in 1987, served an internship in WashingtonDC, where he was trained in international trade & practice. He has an extensive knowledge and training background in tax, investment and intellectual property and is particularly familiar with the legal aspects of acquisitions and joint ventures.
E-mail : kamthorn@kss.co.th